Seminar Success
Seminar Success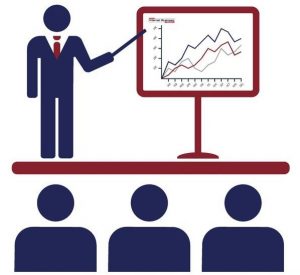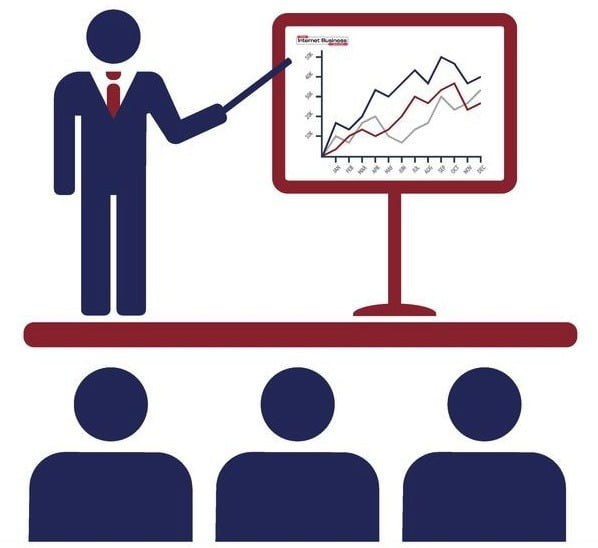 Learn How to Set Up Your Very Own Lucrative Seminar Business Promoting Yourself Or Others … 
You can set up and run seminars or events on ANY SUBJECT people want to learn about and they will pay good money to attend. They are easy to set up and highly lucrative. Seminars can be industry-specific, such as how to generate more clients for your Vets, Dentist, Carpet, Tiling, Blinds, Accountancy business or it could be on a subject with some specific expertise such as Fly Fishing, Car Restoration, Coaching, Weight Loss, Sports, Hobbies or Interests.
In this online course, you will discover just how easy it is to set this up, even if you feel you don't have a specific skill or interest people would pay to learn about. You will discover how to leverage the expertise of others and follow a step-by-step proven blueprint to generate your own seminar profits.
Course Programme
How To Choose A Topic For Your Seminar
– How to find out what are the hot markets – How to set your agenda – How to find out EXACTLY what your audience wants – How to make sure your seminar sells out
Venue Selection
– What factors are important in selecting a venue – What prices should you pay – How can you get the best possible price – What are the hidden extras that can catch you out – Should you include Teas, Internet, Parking? – Room hire formats and which one is best to use for your seminar
Audio/ Visual Equipment
– What do you need to run your seminar – What kinds of projectors are there, should you prepare your materials in 4:3 or 16:9 – Why you should never hire a projector from a venue – How radio microphones work and what you need – How to get the best deal if you are hiring in equipment – How you can buy your own seminar equipment for a fraction of what you might expect – How to stream your seminar live on the internet and sell the 'streamed' version too – Filming your seminars
Finding Speakers
– How to find professional speakers for your event – How do get them to speak for FREE – How to check your presenters content BEFORE they speak
You As A Speaker
– What is your personal image saying about you to your clients? – How do others perceive you – Selling to Corporate firms: what they want to see and hear and feel – How to make your content interesting and relevant – How to flex your style and material to suit your audience – How to build your Brand without leaving it to chance – How to cope with presentation nerves – How to deal with questions from your audience – Time schedules and keeping to them
Delivering Your Message 
– How to design an overall structure for your content – How to create a congruent, compelling and interesting presentation – How to get your message across with clarity – How to use your body language to powerfully enrich your offering – How to define learning objectives – Exploring the different teaching styles – How to use exercises to reinforce learning – How much content do you need – How to engage your audience
Preparing Your Presentation Delivery
– Pros and Cons of Powerpoint Vs Keynote – Templates and font/style selection – How to add animations to your slides – How to embed videos and audio in your slides – Where to get amazing presentation templates
Legal Considerations
– Insurance – Electrical equipment – Legal disclaimers – Public liability – Professional indemnity
Seminar Management
– Registration – Signage – Joining instructions – Dealing with issues – Sales tables – Refreshments – Staffing – Feedback forms – How to organise your seminar so you have ZERO financial risk
How To Fill Rooms
– How to get advance bookings – 3 websites you can use to generate queues of clients – How to use joint venture partners – How to use webinars – How to use telesales – How to use Facebook marketing – How to use Google re-marketing
About Your Instructors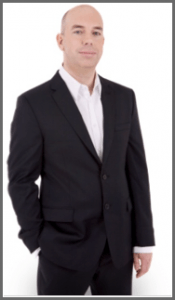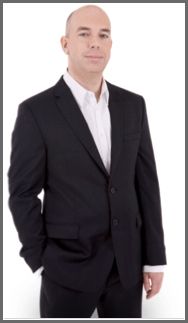 Simon Coulson MBA & Owner Of Internet Business School Simon has generated over £15M from internet businesses in the UK, with over £3 MILLION being from his seminar based businesses alone. He runs 2 seminar based companies one in the 'Internet Marketing' training space and one in the 'Self Development' market. He has organised literally hundreds of seminars and workshops and had 10's of thousands of customers to those seminars. To fast track his learning he even invested into a seminar company to learn more about the business. Simon has also become an established public speaker on Internet Marketing and has spoken around the world to audiences of up to 7,000 including at Business Shows, educational establishments including Oxford University and the London o2 arena and has shared the stage with world-renowned experts including: Former USA President Bill Clinton, Sir Richard Branson, Lord Alan Sugar, James Caan, Caprice, Mike Harris, Tony Robbins, Brian Tracy, Dan Kennedy, Ted Nicholas, Bill Glazer, Bob Proctor. This has also given him the 'inside track' on how these massive seminars are organised.
Nis Arend, Seminar Organiser Nis has enjoyed nearly 2 decades of corporate life with a range of blue chip organisations, including senior roles as Global Head of Events at The Law Society, Deloitte and Vice President at Barclays Wealth where she had responsibility for training and development heading up the global team responsible for over 3,000 training course places per year. Having been responsible for vetting and assessing various suppliers, business owners and their offerings over the years, Nis has acquired the 'know how' of what it takes to get noticed, listened to and get paid at the higher end in this market. Nis has also orchestrated seminars ranging from glamorous themed awards parties with a celebrity fleet of stretch limousines causing a stir in the city through to formal seminars in Westminster Abbey for ceremonies that have been held since the Middle Ages. Guests at her events include the Lord Chancellor, Lord Chief Justice and well-known TV celebrities. Nis has featured in the Event Top 100 Club in two consecutive years, recognising the most influential event industry professionals in the UK and is also a judge on the panel for 'The Eventice' annual competition – an Apprentice-style competition for Event Management Graduates who compete for a job by taking part in a series of tasks organised by 'Event' magazine. Nis has the insights on how to create seminars that really sell.
Who Is This Event For? 
Anyone who is a Coach, Trainer or Expert and wants to run their own seminar
Anyone that wants to organise seminars
Anyone that wants to make money from promoting other people's expertise.
Follow This Step-by-Step Proven Blueprint To Generate Your Own Seminar Profits: £297